An Enriching Learning Experience
Filled with the sound of laughter from students who have a thirst for greater knowledge
and an obvious desire to do more, and be more, Blossoms School is a firm believer in the
concept of holistic education.
Enroll your child
Come and visit us to find out more about our teaching philosophy and explore our facilities. Our team would love to meet you and answer any questions you may have.
We believe in providing a personalized learning experience for our students, and we think you'll be impressed with what we have to offer.
Admissions
Admission applications can be made at any time of the year, and the process is simple and streamlined.
Academics
We preserve holistic and tested methods of education aimed at creating responsible and aware world citizens.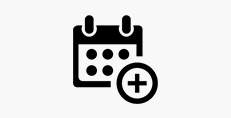 Activities
We provide an array of confidence and skill building co-curricular activities like sports, drama and art.
Developing Attention
Actively developing a child's ability to give attention to the tasks is an important skill that is best learnt at an early age.
Building Character
The development of character and self-knowledge is critical to becoming lifelong learners and valued members of society.
Holistic Development
We know that each student is different. We focus on mapping individual progress and development of character.
Expanding Horizons
We encourage student activities that comprise reading, experiments in science, investigations in mathematics.
Building a Legacy. More than 25 years of experience
Find out more about Blossoms School
Latest News
We offer a unique educational and learning experience grounded in human values. As you observe and interact with students and teachers and look around at our facilities you will see for yourself why so many families have already chosen Blossoms School. We equip our students with what they need to thrive as citizens of the world.
Subscribe To Our Newsletter
My son got the opportunity to grow academically and in extra-curricular activities which were not available in the previous school. I see positive changes in him.

Taraksh Sharma, Class VIII
Blossoms school changed me as a person, I joined the school as a timid and shy student and left as an outgoing and confident one.
Shariba Afzal, Batch of 2012
It is a unique school and a wonderful place for learning. I am glad that my son spent his formative years here. Thank you.
Aaditya Jaiswal ,Class VI A
Our People
It is the people at Blossoms School that make our school so unique. We are a place of contemporary learning where diversity of person and thought is both encouraged and celebrated. We are proud of our rich history and how our value consistently echo in everything we do.
Avinash Singh Alag
Founder & Headmaster
Bindu Mudgal
Headmistress
Vinita Chaube
Deputy Headmistress
Enrolment Enquiries
+91 99170 99337
Brouchure
Click to download
Email Us
info@blossomsschool.org