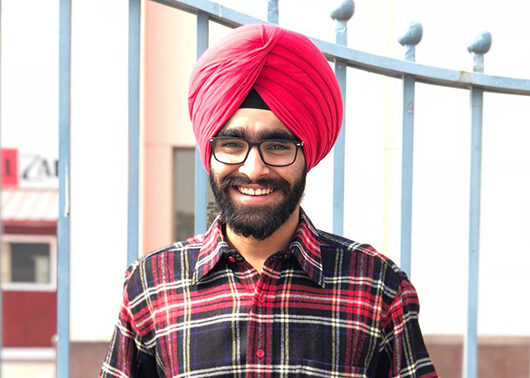 Anant Inder Singh Alag is devoted towards the development of our Youth in the capacity of Executive Director of Gyanoday and Blossoms School. A responsibility that he took charge of in February 2022, after two and a half years of training in both Organizations.
An alumnus of Delhi Public School, Meerut, where he was also the School Sports Captain, he is an ace Athlete, having won a Gold Medal and established the National Record in the Inter DPS 4x400m Relay, in November 2015. He graduated with a degree of Bachelors in Business Administration, specializing in Entrepreneurship, from GD Goenka University in Sohna, Gurugram, where, apart from excelling in academics with top grades, he was part of the Football, Basketball and Cricket teams, captaining the latter for two years.
Winner of many District level awards, including Man of the Match, Wicketkeeper of the Tournament, that he has won in innumerable tournaments at District Level in Meerut, in the game of Cricket, he has created a niche for himself as an ace batsman and wicket keeper. His varied interests and broad based acumen brought him the Gold Medal of the International Award for Young People in December 2020, spanning the five sections of Physical Recreation, Voluntary Service, Skills, Adventure and Residential Program.
In his role as Executive Director, he has brought both organizations forward in terms of Digital Outreach, Technological Advancement, raising the bar of the holistic curriculum of studies, sports, and co – curricular activities, which are at the core of both organizations. He has also brought about enhancement in the PR and Outreach domains, together with upgrading the financial systems. His forte lies in managing Human Resources, as much as in Organizational and Administrative spheres. An ardent Adventure Sports lover, he has also been on several Adventure Camps and Treks since 2007, which has given him ample qualification to lead his present and future Students to Adventure.
His wide interests and single minded focus and dedication to the cause of education, enhance greatly, the achievement of the Vision of Helping India realize its Demographic Dividend Potential, which inspires both Organizations, Blossoms School and Gyanoday, the glowing future of both, has been entrusted to his able hands.